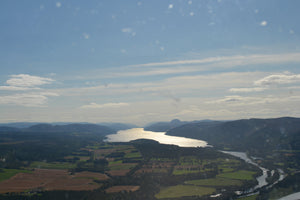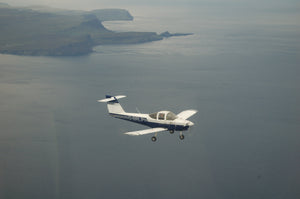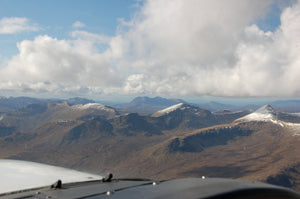 Introduction
The Private Pilot Licence is internationally recognised and aimed at those who, in addition to flying recreationally, might want to continue on to professional flight training. The minimum flight time required in order to gain your licence is 45 hours and, once issued, you will be qualified to fly single engine aircraft.
Further training can be undertaken to add the Aerobatic, Night, Multi-Engine and various Instrument ratings to your licence.
The licence is valid for life but your Single Engine Piston rating, which your licence will be endorsed with, is valid for two years. In order to maintain currency you will have to fly a minimum of 12 hours in the 12 months preceding the expiry date of your rating. You will also have to hold a valid Class II Medical certificate.
The PPL course consists of three phases: Basic Flight Training, Circuit Training and Advanced Flight Training. Within each phase you will be expected to self-study towards or attend Ground School for the nine theoretical knowledge examinations that will be staggered throughout your course. Additionally, you will have to pass a practical radio exam towards the end of your training.
Training Packages
Our aim is always to be transparent about the cost of pilot training, and we endeavour to explain the full cost upfront.  Our training packages include bulk discounts and are designed to free the buyer from the financial burden of hidden costs.
The UK Part-FCL Aeroplane Private Pilot's Licence PPL(A) Training packages include 45 hours* of instruction in one of our 2-Seat or 4-Seat Aeroplanes, as well as pre-flight/post-flight briefings. 
We have several packages which offer significant savings for new student pilots.  They are designed to help the student pilot budget for their training and remove the worry of any hidden costs. For customers that would rather spread the cost of training, we also offer a pay-as-you-go scheme.
The Standard Package includes only the compulsory elements of each course.

The Silver Package also adds all the minimum equipment and books a new student pilot will need during training, and also includes your own Pilot Headset.
As the name suggests, the Gold Package includes all of the above, as well as all our classroom training courses in preparation for the theory examinations.
 

Item

Standard
Silver
Gold

Annual Membership

Included
Included
Included
Theory Examinations (x 9)
Included
Included
Included

4 Hours of Compulsory Extended Briefings

Included
Included
Included

Flight Costs: Aircraft Hire, Instructor Time, Fuel, Airport Landing Fees

Included
Included
Included

Pilot Pack including all Equipment & Books (Pilot bag, study books, logbook, map, pens, kneeboard, etc. & 

Headset!

)

Included
Included

Classroom Exam Preparation (40 hours)

Included
 * Please note that 45 hours of flight training is the minimum requirement for this qualification.  Student pilots may need additional practice or training to reach the required standard of the flight test.