Gift Flights, Air Experiences & Trial Lessons
Fantastic Flight, Highly Memorable! The Highland Aviation team gave me a warm welcome, and as I waited for my 1 hour flight / trial lesson the atmosphere in their base was one of relaxed friendliness alongside quiet efficiency and thoroughly professional.
Pipsq
A massive thanks to highland aviation, for getting me through the LAPL course!! A brilliant little flying school in the heart of the Scottish highlands...
Aaron M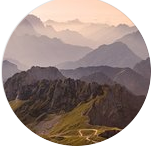 Amazing experience for our budding pilot! Arranged for our son to have a 1 hour introductory lesson/flight experience for his 14th birthday. The team at Highland Aviation were absolutely fantastic before, during and after the experience.
Jacqui H
What a fabulous day! My husband took to the skies for the 3rd time but this was far the best! ... the team at Highland Aviation were absolutely outstanding.
Josie's Trip
Brilliant Flight, Amazing experience. We went up in the 4 seater plane with Sam the pilot for an air tour and he flew us over from Inverness to the Isle of Skye. It was an amazing experience, and we loved every minute of it.
Katie H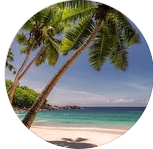 Fantastic afternoon and really friendly people. Would thoroughly recommend to anyone who wants to experience something different.
David H
How to find us
Highland Aviation
Unit 101
Inverness Airport
IV2 7JB
Open every day:
Reception hours: 09:00 - 17:30.
Open by prior arrangement during the High Season (BST): 09:00 to 20:00. From last Sunday in March to last Saturday in October.
We have a free, private carpark for customers, located just beyond the long stay carpark.  Our video demonstration shows the route marked on the map from the airport entrance.